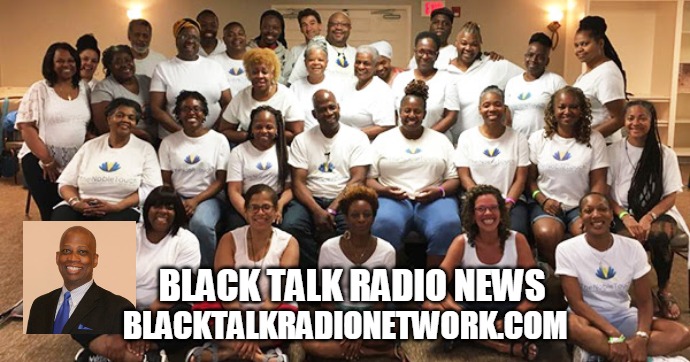 BTR News: Pranic Healing, Bioenergetics and COVID 19 w/ Mr. Jeffrey Noble
Podcast: Play in new window | Download (Duration: 29:30 — 13.6MB) | Embed
Subscribe: Google Podcasts | Stitcher | Email | TuneIn | RSS | More
In this episode of Black Talk Radio News with Scotty Reid, Scotty speaks with Jeffrey Noble, founder of The Noble Touch a 501(c)3 non-profit that provides holistic approaches to health and wellness to transform the mind, body, and spirit. During the episode, the two discuss "Pranic Healing" and "Bioenergetics". Mr. Noble is also offering free pranic healing sessions to the elderly and healthcare workers who may be feeling particularly off balance and stress related to the COVID 19 pandemic.
The Noble Touch is combatting COVID-19 from an energetic perspective. This virus is alive and has a pulse that beats strong. Communities living under extreme stress, anxiety, and fear are essentially feeding the energy of the virus. People have lost income, and are concerned about how they will pay their rent, how they will purchase food, and live from day to day. "People are running out of options and Pranic Healing is a great alternative because this method can be done remotely, meaning you don't need to see us in person. And bio-energetic medicine is a perfect complement to allopathic medicine," said Jeffrey Vincent Noble, Founder, and CEO of The Noble Touch.

"Power Up Your Immune System" wellness sessions are conducted online and designed to strengthen energetically the respiratory system and reduce the mental health stressors brought on by COVID-19. As one participant shared, "I was feeling very stressed with chest tightness and anxiety. I could not relax and felt like I was fighting a cold. After the session, I was pleasantly surprised. The tightness and anxiety were completely gone. I felt light and relaxed. That night, I slept very well and awoke feeling recharged and rested."
---
Subscribe To BTR News for upcoming podcasts!
Subscribe to
Black Talk Radio News w/ Scotty Reid
Or subscribe with your favorite app by using the address below