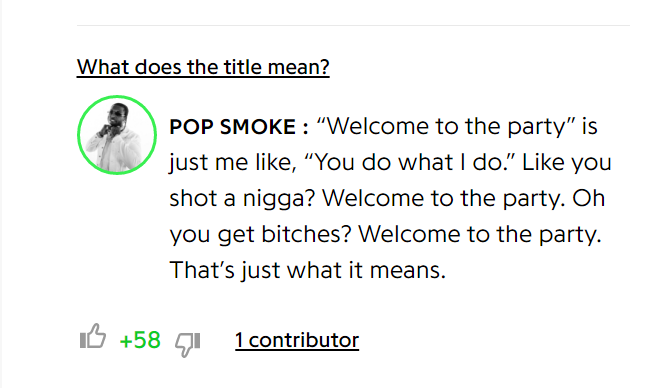 BTR News – The Killing of Rapper Pop Smoke Is Full Of Irony & Related News
Podcast: Play in new window | Download (Duration: 1:28:46 — 40.6MB) | Embed
Subscribe: Google Podcasts | Stitcher | Email | TuneIn | RSS | More
Joining us on BTR News tonight is a friend of the show Kwabena Rasuli of Clear The Airwaves Project. We will be discussing several news stories related to the filth passing as hip-hop music including the recently shared details about the young teens and a twenty-year-old who killed rapper, Pop Smoke.
In the News,
Comments made by Jay Z about his track "Big Pimpin" resurfaced from an interview he gave 11 years ago about the lyrics.
Singer Mirah Carey made the news by reportedly jokingly threatening to sick lawyers on an artist who sampled one of her songs "Shake It Off" and rapped about killing people.
A high school baseball coach was recently fired for telling a Black baseball player to turn off that "nword" music. Apparently, the player, the only Black student on the team was blasting rap music over a loudspeaker that repeatedly referred to people as n-words and the coach was not happy with it.
Details have emerged concerning the home invasion and murder of murder music artist Pop Smoke. Apparently, Mr. Smoke was robbed by teens and one twenty years old and reportedly, he was shot by a 15 yr old while trying to flee his robbers. However, comments made by the mother of the rapper are kind of puzzling and she seems to be blinded by grief and cognitive dissonance.