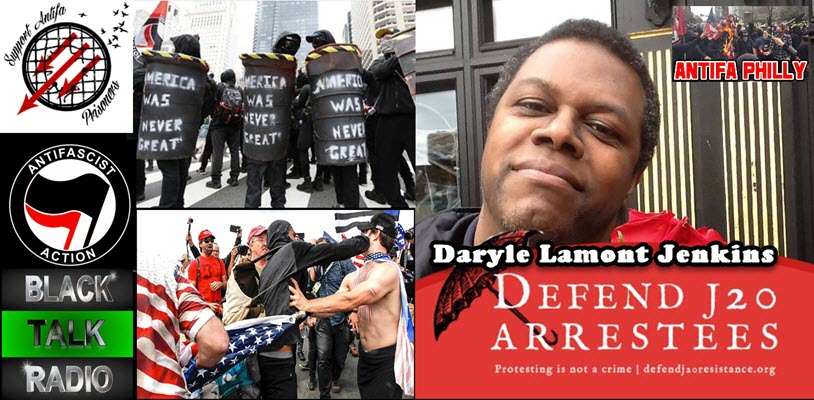 BTR News: How Should The Black Community View The Antifa Movement w/ Daryle Lamont Jenkins
Podcast: Play in new window | Download (Duration: 2:00:48 — 55.3MB) | Embed
Subscribe: Google Podcasts | Stitcher | Email | TuneIn | RSS | More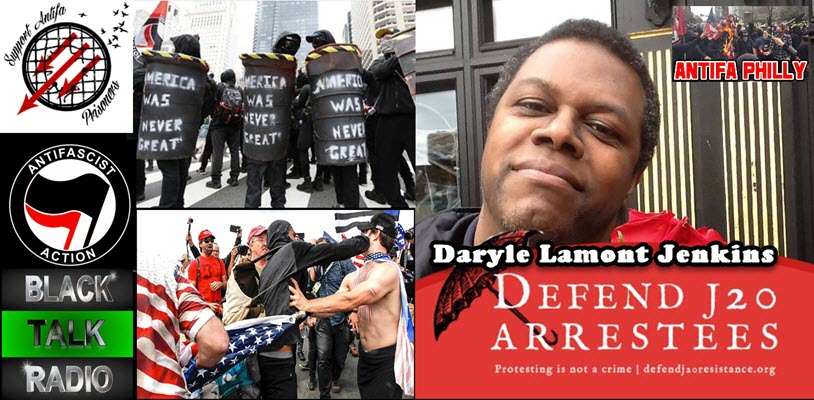 ---
On tonight's broadcast of BTR News w/ Scotty Reid, I want to examine the Antifa Movement that has been getting the press of late for its anti-terrorism efforts against suspected white supremacist terrorist. The largely secretive group have been battling neo-confederate militants and white supremacist terrorist from Charlottesville to Sand Diego and the right wing pro-slavery media personalities have been attempting to brand Antifa as "left wing terrorist".
Antifa has refused to denounce the use of violence to combat anti-American terrorism and since domestic terrorist groups like the Klan are afforded law enforcement protection with state sanctioned recruitment rallies under the dangerous belief that terroristic speech is protected under the doctrine of so-called "free-speech, it is incumbent upon the people to form their own anti-terrorism task forces.
To help the Black community get some insight into this seemingly new anti-fascist movement, joining us during the second hour will be Daryle Lamont Jenkins, founder of One People's Project and a former Law Enforcement Specialist in the United States Air Force. Mr. Jenkins is currently a Philadelphia-based veteran of the anti-fascist movement.
Contact Host & Producer
[contact-form to='blacktalkradiobaby@gmail.com' subject='BTR News Inquiry'][contact-field label='Name' type='name' required='1'/][contact-field label='Email' type='email' required='1'/][contact-field label='Comment' type='textarea' required='1'/][/contact-form]
---