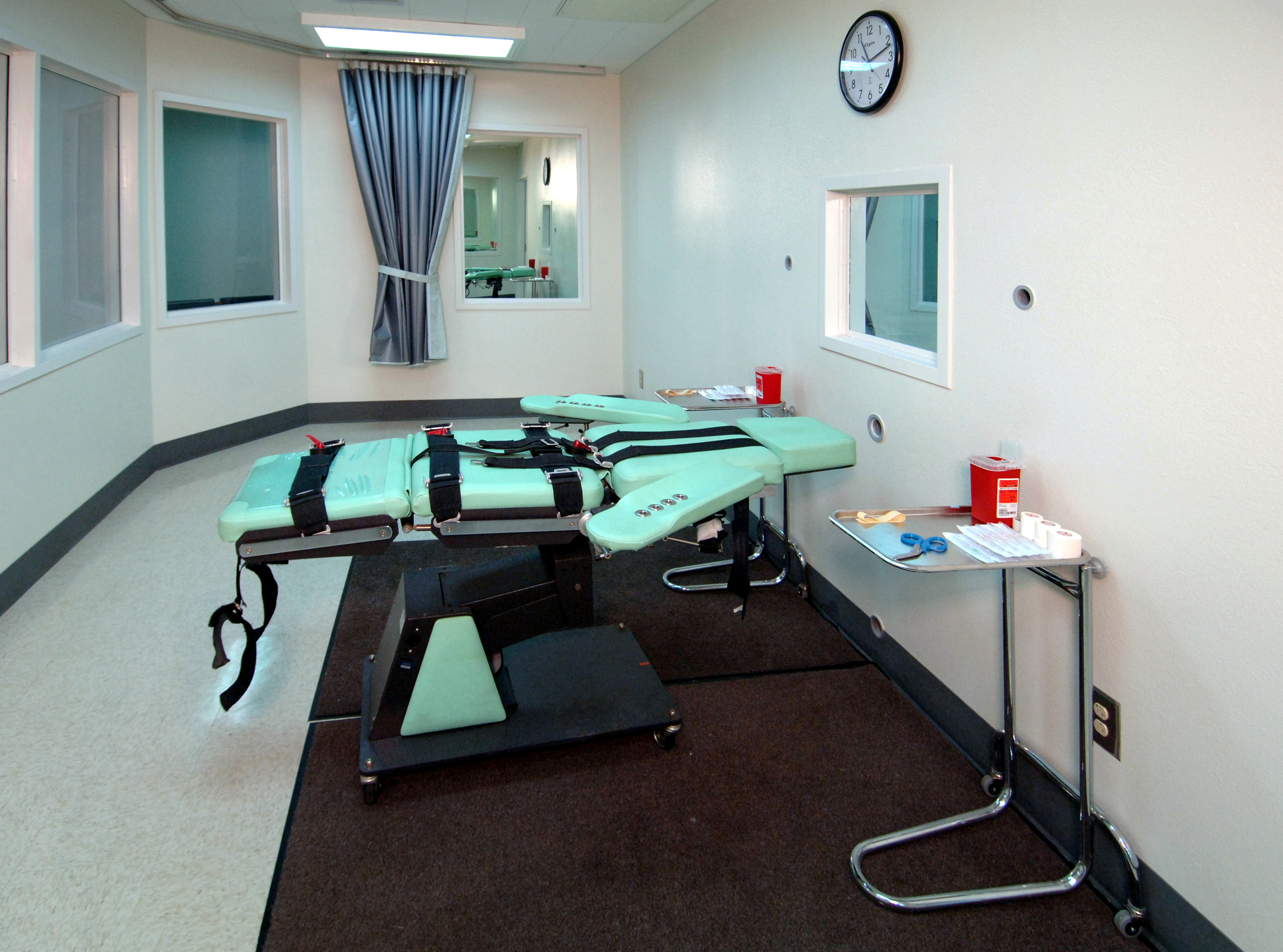 BTR News: Death Row Under The Microscope In North Carolina & Tennessee
Podcast: Play in new window | Download (Duration: 2:19 — 1.2MB) | Embed
Subscribe: Google Podcasts | Stitcher | Email | TuneIn | RSS | More
Death Row Under The Microscope In North Carolina & Tennessee
Capital Punishment in the USA is under examination nationally after two stories emerge from North Carolina and Tennessee.
In Tennessee, a prisoner, Edmund George Zagorski, 63, is set to be executed on Oct 11th and rather than dying by lethal injection, wants to be killed by electric chair. Zagorski was convicted of a double homicide in 1983. "Faced with the choice of two unconstitutional methods of execution, Mr. Zagorski has indicated that if his execution is to move forward, he believes that the electric chair is the lesser of two evils," Kelley Henry, Zagorski's defense lawyer said. "Ten to 18 minutes of drowning, suffocation and chemical burning is unspeakable." Zagorski has pending appeals to state and federal courts, claiming lethal injection is cruel and unusual punishment.
North Carolina has the nation's sixth largest Death Row population. The Center for Death Row Litigation based in Durham issued a new report that says three quarter's of the states death row prisoners don't belong there. The report, "Unequal Justice: How obsolete laws and unfair trial created North Carolina's outsized Death Row," has some alarming findings.
▪ 92 percent of the death row prisoners were tried and convicted before a 2008 reform package aimed at limiting false confessions and mistaken eyewitness identifications.
▪ 82 percent, 118 prisoners in all, were sent to death row before North Carolina passed a law giving the defense the right to view all the prosecution's evidence. Up to then, district attorneys routinely withheld vital information until it was presented at trial, giving the accused little time to prepare a defense, the report says.
▪ 73 percent of the death row population, 103 inmates in all, were sent there before the passing of laws barring the execution of people with intellectual disabilities.
Gerda Stein, a spokeswoman for the litigation center, said the goal of the report is to educate the public and state decision-makers about the inequities in the state's history with capital punishment.
Black Talk Media Project founder Scotty Reid is the host of BTR News and New Abolitionists Radio which he co-hosts. He has been hosting and producing news talk radio and podcasting since 2007 and has interviewed hundreds of guests on various topics. He is also a freelance writer who focuses on social and political issues from around the world and has been published by various outlets. Check the podcast feed for recent posts.